We

love

to see students GO!
Student Mission Project is all about students supporting students for International Missions. SMP is an extension of Harvest Now Camp that is promoted and supported by the students, for students. Each year the students at HNCamp raise the money to send one of their own on a trip of a lifetime. 
True Vision Ministries is pleased to be able to provide a partnership with International Mission Groups, students and their families for the purpose of providing support for the international Student Missions Projects. This is an exciting opportunity for us at TVM to support, and invest in Christ seeking students with growing in their faith and having a life changing opportunity.
We are searching for servant hearted and mature candidates that are seeking a deeper desire in being the hands and feet of Jesus. Student Mission Project is an opportunity for Junior and Senior high school students to serve people in the United States or abroad in a foreign country.  The ultimate goal of the Student Mission Project is to disciple high school students and provide a unique environment of spiritual growth.
If you have questions about how you can be a participant in Student Mission Project and have the opportunity of serving along side people who love being the hands and feet of Jesus, click the button below.  
Imagine what change could come in not only your friend's life but also the lives they will get to touch during this project. 
It's an incredible benefit to GO, and to learn, love, and minister to those who don't know the heart of Jesus.
Hello, I am Israel Colchado and I am from Trujillo, Peru. I met brother Brian Gilcrease on April of the year 2017 when he came down to my country. While he was there he told me about how he would like for me to visit Louisiana and experience Harvest Now Camp. It was a long process, but God provided the way for me to go to the states. I was very excited because I got to meet some of the staff before the camp, they were amazing. When I flew into Houston, Texas on Thursday I was greeted by Brian and Trudie Gilcrease and my friend Hanna Blackwell. Since Harvest now camp started on Sunday I helped set up the stage on Friday and Saturday which made me very eager for camp to begin.  
As camp started I began making a lot of friends and went on different missions each day. I had the opportunity to got to the New Llano park, the Many apartments, UFC (ultimate faith challenge) and yard work. The mission I liked the most was the Many apartments because when I was playing with the children there, it reminded me how I love to help my dad lead the children ministry back in Peru. During the week we had morning and night worship the bands that led "Faith Junction" and "4 Days Late" were incredible and very genuine when they worshipped the Lord. The leaders who spoke from God's word each morning and night where powerful and spirit-filled. On Wednesday night the Holy Spirit moved in the students and they responded by sharing their testimonies which impacted my life. I got to experience God's presence that week, and I changed my way of thinking. I was never really one to go to the altar to pray but God was so good to me by letting me go to the states, I wanted to show my gratitude by getting on my knees. Brother Brian spoke one night about how Jesus Christ died on the cross JUST IN CASE we wanted a relationship with him and I wanted to go to the altar and pray that God would forgive me for all the sin in my life.
I want to thank God for allowing me the opportunity to visit the states and True Vision Ministries for providing the resources to go. I also want to thank the Gilcrease Family for letting me stay in their home and treating me like I was part of the family. Lastly, I want to thank the Blackwell and Longino Families for not only making my dream to visit Nasa come true, but also being my best friends.
God has a plan for everyone, just pray and listen to his voice.
Israel Colchado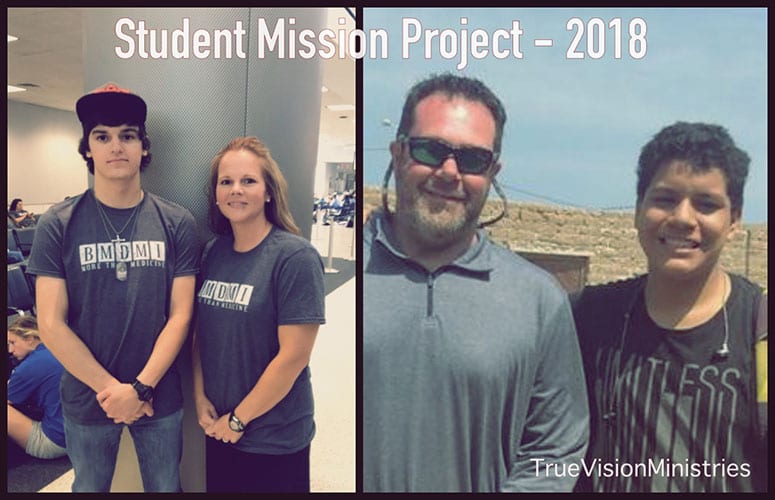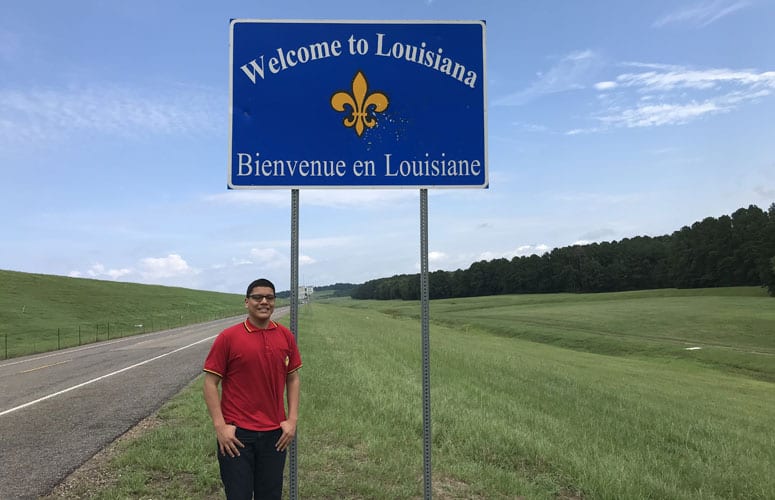 Harvest Now Student Camp has been apart of my life basically every since I invited Jesus into my heart. I can definitely say that God has used this camp, students and staff to mature and deepen my relationship with Jesus beyond what I could have imagined. It was the leaders of Harvest Now Camp that modeled and taught me the importance of serving. From the first time I went, I knew that I loved mission work and every year after that love and desire to do more grew. At Harvest Now 2016 I signed up for Student Mission Project and was chosen to go on my first international mission to Honduras which changed my life forever.
One thing that I was consumed with at Honduras was the truth of how blessed and abundantly provided for we are. I realized how much I take for granted and how guilty I am of being blind to all that we have. Not only do we have an excess amount of material things, but we also have so much in things like camp, teams of spiritual leaders and mentors to guide us, and people to pour out their love on us. At Honduras I met many children and teens who didn't have any of that. I met two boys names Edwin and Louis who didn't have family, a home, or even shoes. But one thing that they did have was joy. Even though we spoke different languages, the smile in their eyes spoke volumes to my heart. They taught me that even when we have nothing to call our own, we still have God and that is ALL that we need. There are many other memories and people from that little village in Honduras that I will remember forever. Through Student Mission Project, God gave me an opportunity to show Jesus to the people of Honduras and serve them. And in turn He used them to change my heart as well. God took each of our stories that week and made spiritual connections that won't be forgotten. Before going to Honduras I thought that I knew all I needed to know about Gods love, compassion, grace, and provision. But now I know that my understanding of Him will never be deep enough. Our mission trip to Honduras definitely won't be my last, but I know it's one I won't forget. Thanks to Student Mission Project and the leaders allowing God to use them, I know that I have been called. I've been called to go and to serve. I can't wait to see where God leads me next.
Brianna Miller - SMP2017